About Sally
'Sally K' (as she is affectionately known in the industry) is a highly respected and creative hair and make-up designer and skincare consultant, with many years of experience in fashion and beauty.

Her whole working life has been in fashion and beauty, including editorials, advertising campaigns, celebrities, weddings, and private consultations.
Sally has worked on editorials for clients such as Marie Claire, Red Magazine, Elle Magazine, Brides, You and Your Wedding, Vogue Sposa, Lucy's Magazine, Latest Magazine, The Sunday Times magazine, You Magazine, Stella, The Observer Magazine, ES Magazine, Good Housekeeping, Cosmopolitan Magazine, Luna Magazine, Vogue Bambini.
"If you ever need that natural look, where the skin glows and your natural beauty shines through, then you need Sally K."
Keeping it natural
"Skincare and health plays a very big part in my beauty regime. My approach is to bring out the natural beauty of a face. So what I do is different every time. It all depends on the person, the story, the vision... "
"I'm usually going with the natural colour palette of the individual. I'm enhancing it really, making it glow."
"Sometimes modern and quirky, but always fresh and natural."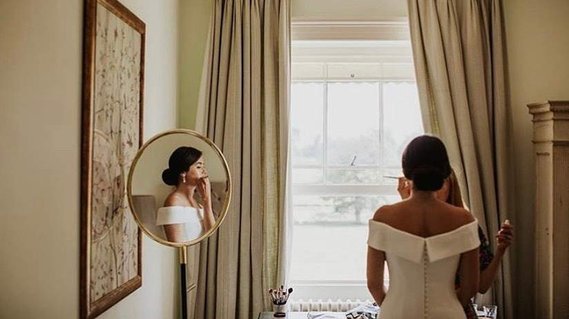 Brides
When working on weddings, Sally offers a bespoke hair and make-up design to compliment the style and imagination of the bride. Each client meets with Sally for a consultation and rehearsal day. Ideas and visual references are discussed and then the magic begins!
"It's a collaboration. It's vital for me to listen to the bride and bring my years of experience as a hair and make-up designer to help her realise her dream."
On the day Sally creates a luxury make-up and hair experience, providing mirrors and lights, and even a team of professional artists if needed for bridesmaids and guests.
'"...my aim is to make the bride feel relaxed and indulged. This is her special day and she should feel like a movie star on the red carpet."
"Sally has an energy and enthusiasm for life that she brings to her work. She is just bursting with ideas."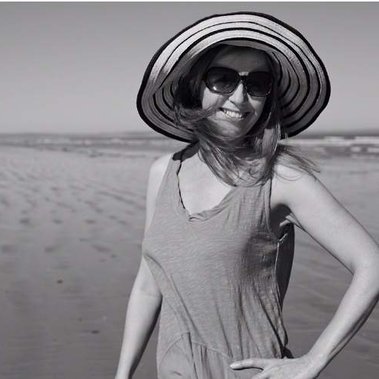 Scandinavian light
"The childhood summers I spent in Norway inspired me with the Scandi ethos and a natural approach to beauty and life. It has been my guiding principle ever since. The freshness of the food, the intensity of the light, and the simple approach to skincare and beauty. It's all so healthy and so real."
Working with kids
"I really love working with children. It's all about playing with fresh skin and natural, sometimes quirky hair. Anything that's real and playful evokes that sense of fun."
"Kids totally understand stories and respond so naturally in front of the camera. It's all about fun and energy and they really get it!"
Clients
Advertising clients include Max Factor, Clarins, Avon, Ted Baker, Monsoon, Burberry, Mulberry, Christian Dior, Next, John Lewis, Boden, The White Company, Ronald Joyce, and The White Company.

Editorial clients include Marie-Claire, Red Magazine,Elle Magazine, Brides, You and Your Wedding, Vogue Sposa, Soho House Magazine, Lucy's Magazine, Latest Magazine, The Sunday Times magazine, You Magazine, Stella, The Observer Magazine ,The Guardian, ES Magazine, Harrods Magazine, Good Housekeeping, Cosmopolitan Magazine, Luna Magazine, Milk Magazine, Vogue Bambini, Niaf,
Celebrities include Cameron Diaz, Alison Steadman, Prince William, Colin Firth, Emila Fox, Romola Garai, Frances O'Connor, Sandi Toksvig, Darcey Bussell, James Bay, Bjork, Errasure, Erin O'Connor, Kate Moss, Yasmin Lebon, Tessa Sanderson, Lucy Holden,