about Sally
'Sally K' (as she is affectionately known in the industry) is a highly respected and creative hair and make-up designer andskincare consultant, with many years of experience in fashion and beauty.

Her whole working life has been in fashion and beauty, including editorials, advertising campaigns, runway, celebrities, weddings, and private consultations.
Sally K has worked on editorials for clients such as Perfect Bound, Latest Magazine, Lucy's Magazine, Vogue Sposa, You and Your Wedding, Times magazine, Marie Claire, Luna Magazine, Vogue Bambini, and Observer magazine.
keeping it natural
"Skincare and health plays a very big part in my beauty regime. My approach is to bring out the natural beauty of a face. So what I do is different every time. It all depends on the person, the story, the vision... "
"I'm usually going with the natural colour palette of the individual. I'm enhancing it really, making it glow."
"Sometimes modern and quirky, but always fresh and natural."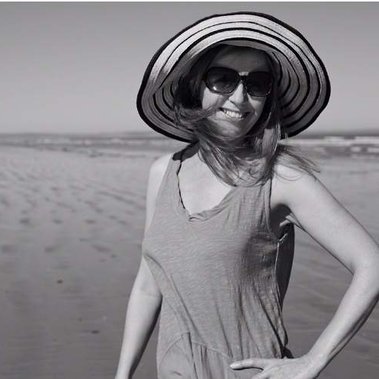 Scandinavian light
"The childhood summers I spent in Norway inspired me with the Scandi ethos and a natural approach to beauty and life. It has been my guiding principle ever since. The freshness of the food, the intensity of the light, and the simple approach to skincare and beauty. It's all so healthy and so real."
"If you ever need that totally natural look, as though no make-up has been applied at all
but everything is totally serene and beautiful, then you need Sally K."
skincare consultancy
Sally works as a skincare and luxury brand consultant and brand ambassador. Recent clients include Sarah Miller& Partners; the Scandinavian skincare brand Cuvget (made from extracts of plants used by indigenous peoples in the Arctic); and the Pacific skincare brand Moana (active ingredients from the oceans of Polynesia and New Zealand).
"With my Scandinavian background I'm a great advocate of natural beauty. The less is more approach. I believe that health and good skincare is vital to beautiful skin and I support products that are inspired by the natural environment. Nature gives us an apothecary of magical ingredients. My aim is to support companies that share my philosophy."
working with kids
"I really love working with children. Like on quirky advertising campaigns or editorials. It's all about playing with fresh skin and natural quirky hair. Anything that's real and playful evokes that sense of fun."
"Kids totally understand stories and they get playing. That's all we are doing. I mean they just get it really!"
"Sally has an energy and enthusiasm for life that she brings to her work. She is just bursting with ideas."
Clients
Advertising clients include Max Factor, Avon, Ted Baker, Monsoon, Burberry, Mulberry, Next, Mothercare, Boden, Debenhams, Ronald Joyce, and The White Company.

Editorial clients include Marie-Claire, Vogue Bambini, Niaf, Harrods Magazine, and The Observer Magazine.
Celebrity and models include Colin Firth, Darcey Bussell, Cameron Diaz, Erin O'Connor and Bjork.
natural - quirky - creative